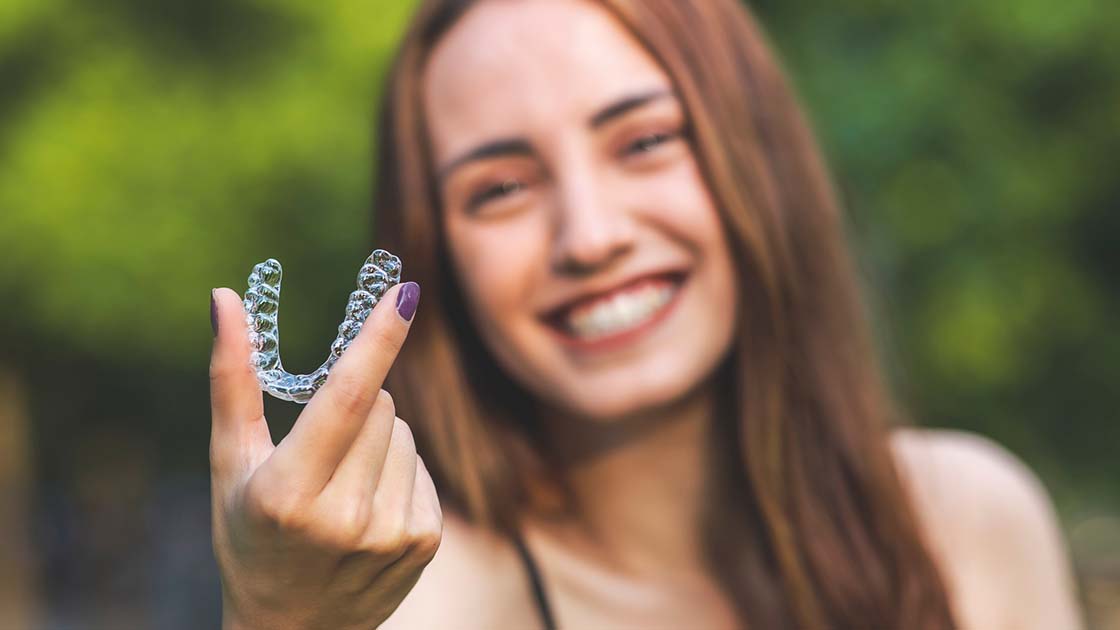 Virtually invisible, comfortable, and removable, SureSmile® Aligners are designed to fit your lifestyle!
Orthodontic treatment with SureSmile® Aligners can help you achieve your ideal smile faster, easier, and more discretely than you ever thought possible. SureSmile® Aligners are a series of transparent, removable and virtually invisible clear aligners designed to progressively straighten your teeth into their ideal position.
With SureSmile® Aligner you can be confident your personalized treatment plan is fully customized and designed for a long-term healthy, happy smile. Using clear aligners, patients can straighten their teeth without wires and brackets by applying pressure to gradually move the teeth and reshape the surrounding bone. 
The process is easy and affordable. The doctor takes an impression, or scan, of the mouth, and a set of custom correcting aligners is created. The patient wears the aligners day and night, only removing them to brush and eat. The trays are changed at intervals as teeth move until treatment is complete. 
Clear aligner trays can be used for mild to moderate tooth movement in order to achieve the desired alignment, function and smile.  We will work with you to develop a treatment plan and a series of clear aligners will be used to achieve the desired result. Each set of aligners gently guides the teeth into the desired position and alignment.