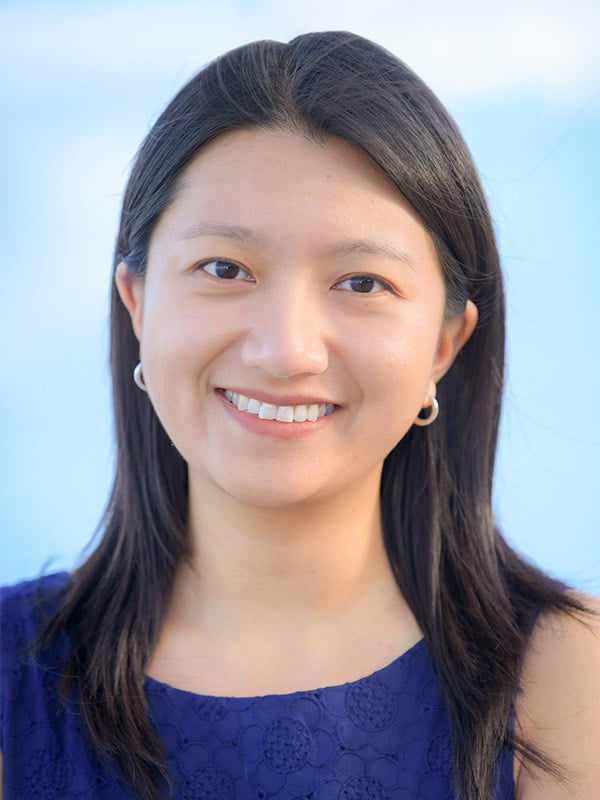 Dr. Xiaoxiao Hong, daughter of a dentist and a research scientist, was born and raised in Beijing, China. Following her undergraduate education in Pharmaceutical Science at Peking University, she came to the United States for her graduate studies in Biomedical Science at the University of Connecticut. After earning her Doctor of Dental Medicine (DMD) degree at the University of Connecticut School of Dental Medicine, Dr. Hong sought additional post graduate training at the University of Florida College of Dentistry Advanced Education in General Dentistry program.
Dr. Hong has pursued further training on relationship-based, comprehensive dental care at the world-renowned Pankey Institute in Key Biscayne, FL. During her residency, she was introduced to the concept of Complete Dentistry through courses at the Dawson Academy. Dr. Hong is committed to lifelong learning and has taken numerous continuing education courses on implant dentistry, cosmetic dentistry and comprehensive treatment planning.
Community service has always been a centerpiece of Dr. Hong's practice. One particularly rewarding experience for her was an expedition to Neltume, Chile to provide basic oral health services and urgent care for the local indigent population. In addition to working at many local free dental clinics, Dr. Hong has for years volunteered at the Connecticut Mission of Mercy and is eager to carry on this tradition in North Carolina.
Dr. Hong loves the challenges and personal rewards of providing high quality, comprehensive dental care. She looks forward to building lifelong relationships with her patients and to becoming an active member of the community she serves. Dr. Hong resides in Greensboro with her husband Kevin and their dog Connie. Currently they spend most of their spare time training Connie to become a therapy dog. Feel free to ask about Connie's progress when you see Dr. Hong!
Professional Affiliations and Awards:
The L.D. Pankey Alumni Association
American Dental Association
North Carolina Dental Society
Academy of General Dentistry Fellow
International Congress of Oral Implantologists Fellow